Fight against Covid-19: Peelco donates Awutu-Senya West District
17. July 2020
The unpopular Corona virus is spreading all over the world. While the pandemic is already on the retreat in Europe, South America and African countries are now on the advance.
As the number of intensive care beds is not comparable to the health care systems in Germany, there is even more to be said: Caution! But also support.
After an appeal by our district mayor we have reacted immediately. In order to support the community, thermometers to measure fever, disinfectants and protective clothing are needed. What takes a long time will be done first: Order imported goods (here the thermometers). Everything else is in stock or available locally. On July 8th the handover took place in our new visitor pavilion.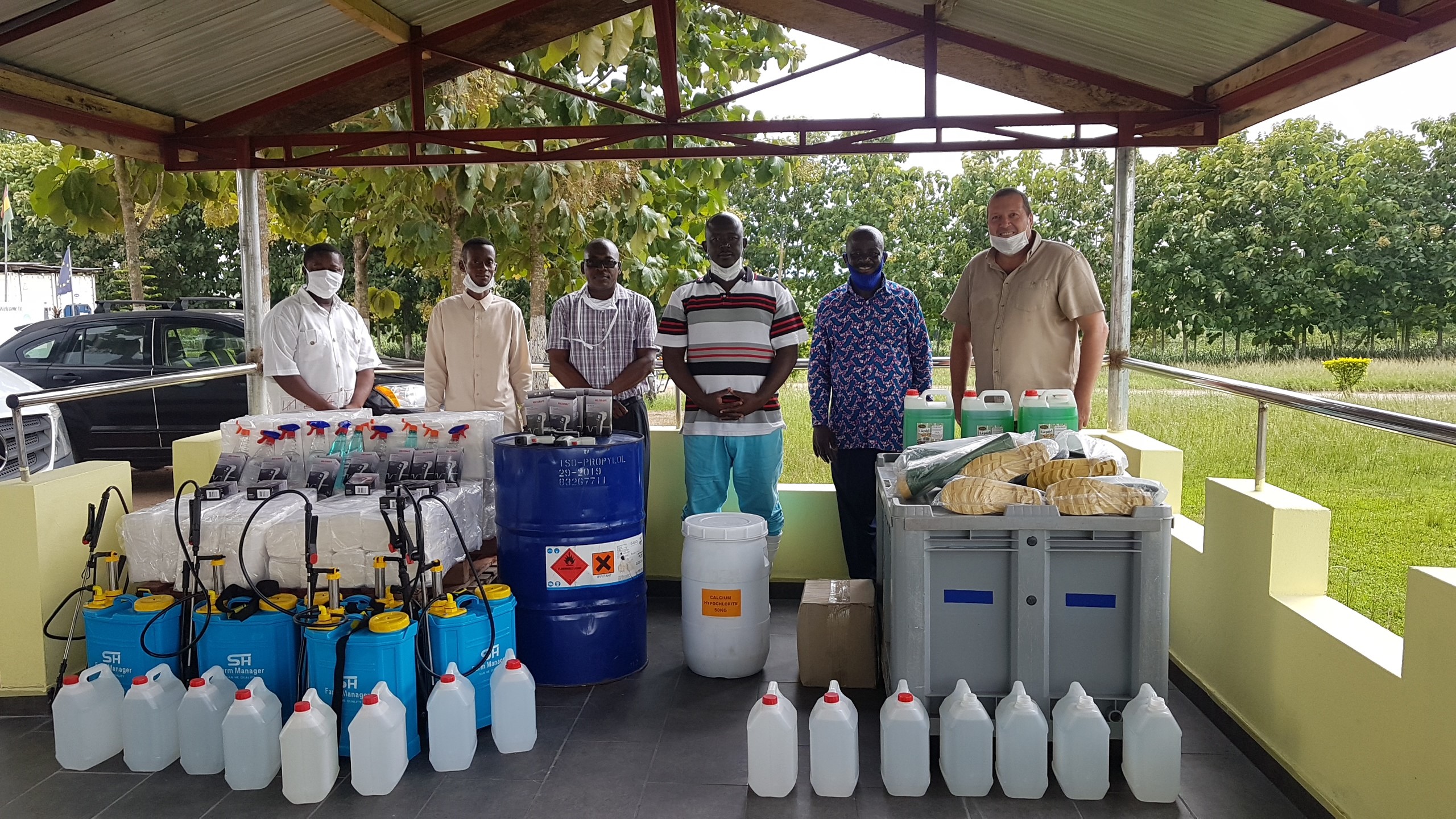 Only a short time without nose mask: Rev. Nyarko (District Engineer), Abednego Darkoh (Administration Assisstant Peelco), Mr. Atsu Agbezudor (District Coordinating  Director), Bernard Acheampong (Production Manager Peelco), Hon. Stephen Quaye (District Chief Executive, Awutu-Senya West District Assembly), Frank Oberschilp (General Manager Peelco) – from left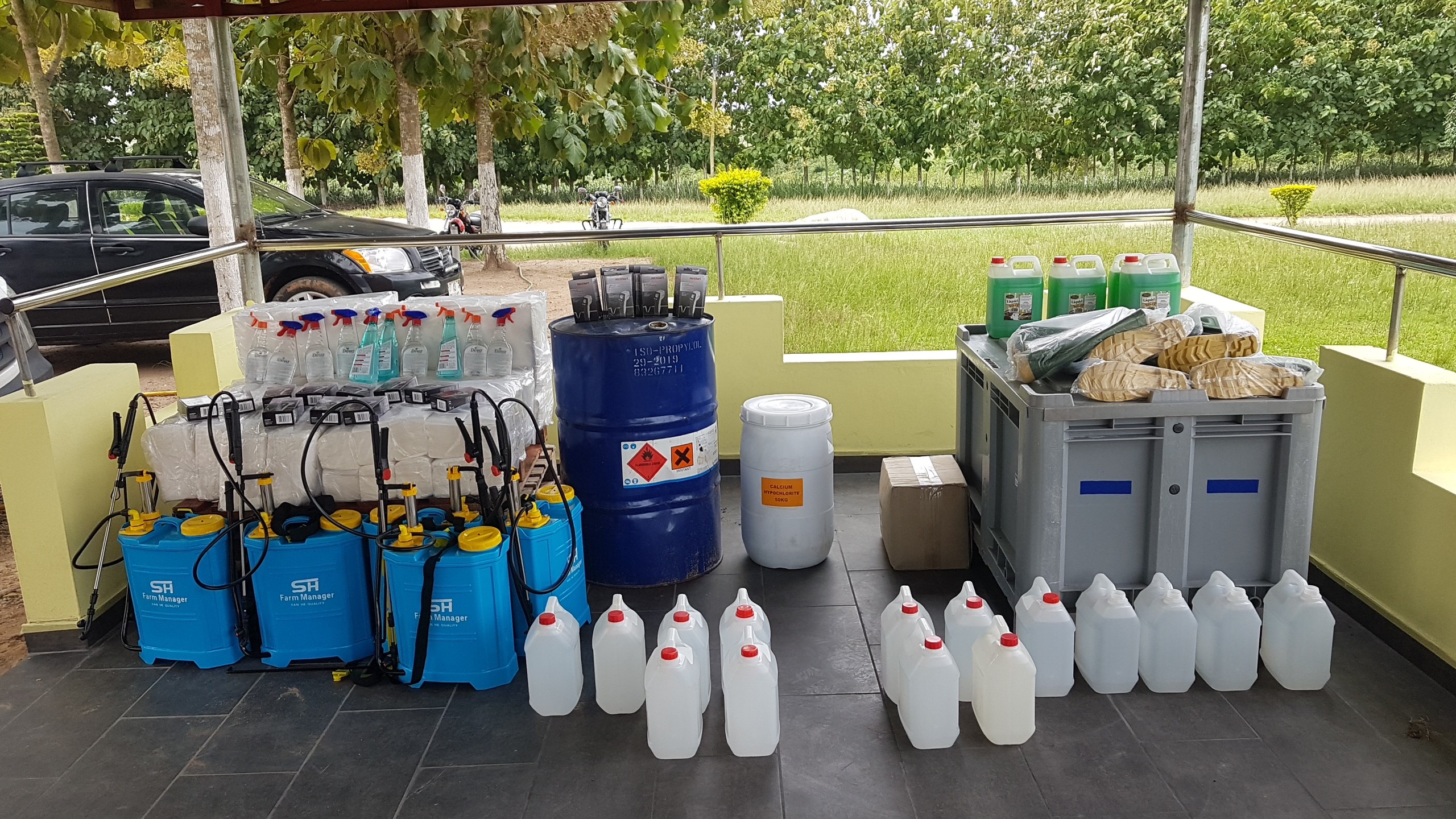 The "shopping cart" contains a.o.: 20 infrared thermometers, 100l disinfection alcohol, 50kg chlorine, 10,000 disposable gloves, 5 spray equipment, liquid soap, paper towels and disinfection container